Chris Robinson Makes Solo Acoustic Debut In Santa Cruz
By Scott Bernstein Jun 21, 2017 • 8:02 am PDT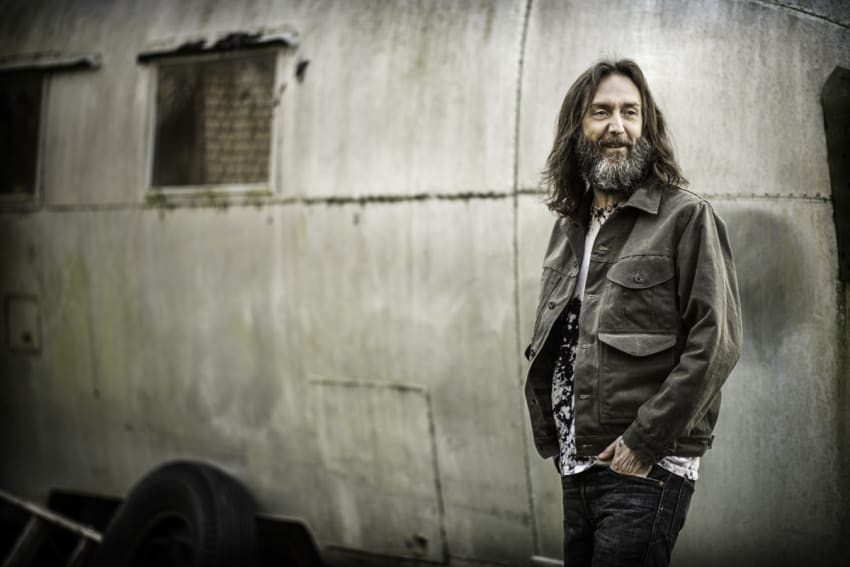 On Tuesday night, Chris Robinson presented his first ever solo acoustic show at Kuumbwa Jazz Center in Santa Cruz. Robinson mixed songs from his various projects over the course of a lengthy set and encore to begin the unplugged run.
Chris immediately showed Black Crowes material would be fair game by opening with "Hotel Illness" and "Bad Luck Blue Eyes Goodbye" off The Southern Harmony & Musical Companion. The vocalist/guitarist then pulled from the Chris Robinson Brotherhood repertoire with "Someday Past The Sunset." It was then back to Crowes material for "Fork In The River." Robinson dipped into his short-lived New Earth Mud project for "Silver Car" before performing the CRB's "100 Days Of Rain."
The set rolled on with the CRB's "Blonde Light Of Rain" and "Hark, The Herald Hermit Speaks." Chris then played "(Last Of The Old Time) Train Robbers" off 2004's This Magnificent Distance. A pair of date-specific songs were up next, "Sunday Sound" and "Good Friday," ahead of takes on the Crowes' "The Last Place That Love Lives" and the recent CRB tunes "Blue Star Woman" and "If You Had A Heart To Break" off the soon-to-be-released Barefoot In The Head. It was then back to the New Earth Mud days for "Like A Tumbleweed In Eden."
Chris Robinson concluded the career-spanning set with the CRB's "California Hymn," the Black Crowes' hit "Jealous Again" and a song played by both the Crowes and the CRB, "Appaloosa." For the encore, Chris treated the crowd to takes on "Driving Wheel" and "High Head Blues." Robinson now heads to San Francisco to close out the short acoustic run with shows at The Chapel on Wednesday and Thursday nights.
Watch a pair of videos from Tuesday's show captured by nowiknowuryder:
[Good Friday]
[High Head Blues]
Setlist
Set: Hotel Illness, Bad Luck Blue Eyes Goodbye, Someday Past The Sunset, Fork In The River, Silver Car, 100 Days Of Rain, Blond Light Of Morning, Hard The Herald Hermit Speaks, Train Robbers, Sunday Sound, Good Friday, Last Place That Love Lives, Blue Star Woman, If You Had A Heart To Break, Tumbleweed In Eden, California Hymn, Jealous Again, Appaloosa
Encore: Driving Wheel, High Head Blues
JamBase Collections