The Shift List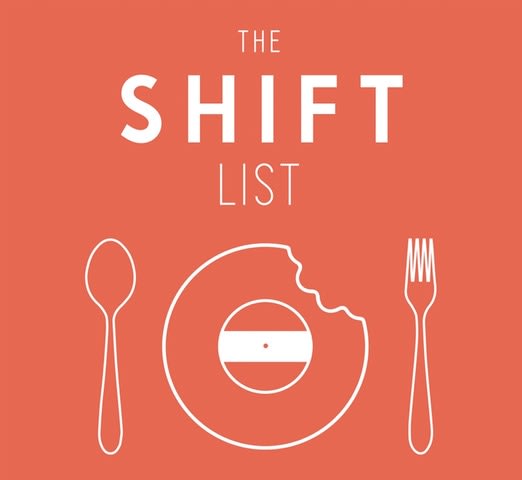 The Shift List is a culinary podcast from BGS and Osiris, talking to chefs about the music that fills their kitchens, restaurants, and recipes. Discover new playlists from world-renowned chefs as they discuss the music that plays in their kitchen before, during, and after a shift, as well as the sounds that have influenced their creative lives.
All Episodes
from The Shift List
This week, Host Chris Jacobs continues The Shift List's feature on music and restaurants in Austin, Texas with Mark Buley, Chef and Partner at Odd Duck and Sour Duck Market. In 2009, Bryce Gilmore opened the Odd Duck Farm Food Truck to Trailer with his brother in South Austin. The trailer featured dishes utilizing fresh…

This week, our first in a series of shows from Austin, Texas, starting off with Fermín Núñez, executive chef of East Austin's Mexican-inspired restaurant Suerte and Eater Austin's 2018 chef of the year.  As you'll soon discover, Chef Fermín is a man with a mission: To create the perfect tortilla, every single day. As he…

This week, The Shift List closes out its miniseries focusing on the food of Montreal with chef, restauranteur, and cookbook author Dyan Solomon.  If you're from Montreal, Dyan Solomon needs no introduction. She's the co-owner of multiple restaurants there, including Foxy, one of the city's essential fine dining establishments. Back in November 2019 she released…

This week on the show, part two of our conversation with John Winter Russell, chef and founder of Restaurant Candide in Montreal. This episode was recorded a few months back, before the world was thrown into chaos, and it serves as a reminder of how integral chefs and independent business owners are in shaping the…

This week, a conversation in quarantine with John Winter Russell, Chef and Founder of Restaurant Candide in Montreal. Host Chris Jacobs first had the chance to speak with John at Candide before everything shut down, and decided to reconnect with him recently on FaceTime to see how he is facing the challenges of being an…

This week, a replay of our conversation with Chef Edward Lee, recorded back in 2018. Chef Lee is helping to lead the way in bringing restaurant workers relief with his Restaurant Workers Relief Program through The Lee Initiative. Due to the closure of restaurant and worker across America, thousands of restaurant workers have an urgent…

This week, our first of three episodes from the great and wintry city of Montreal with Arthur's Nosh Bar, a cozy breakfast and lunch spot serving Jewish classics, including menu standouts like crispy schnitzel served on thick-cut challah or a latke smorgasbord featuring organic gravlax, fluffy scrambled eggs and caviar. Opened in 2016, Arthur's has…

Justin Cucci sits down with The Shift List. A mainstay of the Denver food scene with an ever-growing list of both homegrown and high concept restaurants, including Root Down, Linger, Ophelia's, El Five, and more. A New York city native, Justin grew up revering the chefs and culture at the Waverly Inn – a west…

Chef Duncan Holmes and Allison Anderson have incorporated music and a guest's entire experience at Beckon/Call in a way that is completely holistic and natural. Perhaps it's becuase it's baked into Allison's title – as the Director Of Experience, she takes the role of what would normally be considered General Manager and elevates it to…

This week, Jonathan Whitener – Chef and Co-Owner of Here's Looking At You in Los Angeles's Koreatown. Since it opened in 2016, Here's Looking at You has appeared on almost every 'best of' restaurant list around LA – and that's due to a number of factors; Co-Owner Lien Ta's laser focus on service and comforting…

Katie Button is at the helm of two restaurants in Asheville, North Carolina – the lively and authentic Spanish experience at Cúrate, the nationally-acclaimed tapas restaurant, and Button & Co. Bagels, influenced by Katie's upbringing in New Jersey. Chef Katie took a winding road to open her restaurants in Asheville, first pursuing science degrees at…

This week, Ashleigh Shanti, Chef de Cuisine of Benne on Eagle in Asheville in North Carolina. Benne on Eagle is located on Eagle Street in Asheville's historic neighborhood called The Block. Ashleigh describes the food at Benne on Eagle as Appalachian Soul Food, and working closely with Chef John Fleer, who's best known around Asheville…

Jenn Dowdy, Music Director at AL's Place in San Francisco, tells us how to create the perfect playlist for any kind of shift. This is a special episode, because of all the restaurants featured on this little podcast, AL's Place is the only one that has a Musical Director. It's just one reason that this…

Rum purveyor and exotic cocktail expert Martin Cate talks about the exotic soundtrack that plays every night at his world class tiki bar in San Francisco, Smuggler's Cove. So, if you haven't noticed, Tiki is having a major rennaissance all across the US, and it's due in no small part to Martin Cate's elevation and…

The Israeli born chef co-founded Honey & Co with his wife, Sarit Packer, a cozy spot located in London's once sleepy Fitzrovia neigborhood that serves homey Middle Eastern fair directly across the street from their amazing food shop, market, and culinary boutique Honey & Spice. Following in the footsteps of their UK colleague and cookbook…

Chef Sheldon Simeon is as passionate about music as he is about bringing Hawaiian food to a new generation. On the Season 2 premiere episode of The Shift List podcast, Chef Sheldon revealed that if he could do anything other than be a chef, it would be a ukulele player. "My cooking's heavily inspired by…

Phil Bracey is not a chef, but rather the manager of P. Franco, a neighborhood wine shop, bar, and makeshift restaurant in Northeast London's Clapton neighborhood. Along with Bright, a new restaurant that opened nearby las May, Phil was instrumental in P. Franco being named Restaurant of the Year by London Eater in 2017. It's…

Jan 15, 2019

10:00 am UTC

A veteran of chef Yotam Ottolenghi's venerable Ottolenghi and Nopi restaurants, Ramael Scully opened his first restaurant "Scully" back in March of 2018 with the backing and support Chef Ottolenghi himself. Given that Scully was born in Malaysia to a mother of Chinese and Indian descent and an Irish Balanese Malay father, his palate was…

Itamar Srulovich is an Israeli born chef who co-founded Honey & Co with his wife, Sarit Packer, back in 2012. A cozy spot located in London's once sleepy Fitzrovia neigborhood that serves homey Middle Eastern fair directly across the street from their amazing food shop, market, and culinary boutique Honey & Spice, they also opened…

Colin Stringer and Jeremy Wolfe are two of the three chef/founders of Nonesuch in Oklahoma City, an intimate 22-seat restaurant that focuses on cooking with ingredients that come exclusively from their native Oklahoma. In a landlocked state that rarely gets national recognition for it's culinary ambition from any organization, Nonesuch was named best new restaurant…

Jose Salazar is a chef and restauranter based in Cincinnati Ohio. Originally based in Queens, he got his start in restaurants around New York, most notably working with Chef Thomas Keller for a four year stint at Per Se and as the Executive Sous-Chef at Bouchon Bakery when it first opened in 2006. In 2008…

Opened in 1945 by Thornton Prince, André inherited the restaurant and original hot chicken receipe in 1980, and has seen it grow into a culinary trend that's caught on like wildfire in the past few years throughout the US. Growing up in the 1940's and 50's, young André witnessed the origins of her great uncle…

Philip Krajeck is the chef and owner of Rolf and Daughters in Nashville's Germantown neighborhood. Distinguished in music city for bringing global cooking techniques to Tennessee's Southern ingredients, he opened Rolf & Daughters in 2012 and it's still full every night. His follow up, Folk, opened a few months ago in the Spring, and he…

Edward Lee is the chef and owner of three restaurants with their own unique identities in Louisville, Kentucky: 610 Magnolia, MilkWood, and Whiskey Dry. Beyond his adopted hometown of Louisville, Lee is the culinary director of Succotash in Maryland and Washington DC, and is the author of two books, Smoke & Pickles – his first…

Miles Thompson is the Executive Chef of Michael's Restaurant in Santa Monica, a mainstay in the modern Californian cuisine movement for almost 40 years, having acted as a springboard for the likes of Nancy Silverton, Jonathan Waxman, Brooke Williamson, Sang Yoon, and more. Originally from New York state, Thompson moved to LA over a decade…

Oct 24, 2018

10:00 am UTC

Andy Kadin is the founder, owner, and head baker at Bub and Grandma's, a wholesale bakery that provides loaves to some of L.A.'s best restaurants, including Osteria Mozza, Petit Trois, Kismet, and Sqirl. After 10 years of writing for TV and advertising in Los Angeles, Kadin decided it was time for a career change. Being…

Lauran and Peter Lemos are the co-owners of Wax Paper Sandwich Company – a small but mighty sandwich shop operating out of LA's Frogtown neighborhood since 2015. Now married, they met back in 2012 while working in a restaurant in Downtown Los Angeles. Peter cooked, and Lauren served. Since then, Peter has cooked in some…

Oct 17, 2018

11:00 am UTC

Matt Orlando is the head chef and founder of Amass restaurant in Copenhagen's Refshalevej neighborhood, a somewhat secluded post industrial part of the city that you can choose to arrive to by public ferry. Orlando opened Amass in 2013, which is a relatively short distance from both locations of Noma, where Orlando previously worked. It…

Philipp Inreiter opened Slurp Ramen Joint in 2017, a shop near Copenhagen's city center that merges Japanese ramen with Danish design and ingredients. Originally from Austria, Philip has worked in kitchens around the world, most notably getting his start at noma, which originally brought him to Copenhagen, and took a detour to work in Tokyo…

Jonathan Tam was named executive chef at Copenhagen's Restaurant Relæ in 2016. Relæ was the first restaurant opened by Chef Christian Puglisi, and Tam's been with him from the start. Trained at a culinary school in his hometown of Edmonton in Alberta, Canada, Jonathan, he landed an internship at NOMA in 2007 and has been…

Sep 26, 2018

10:00 pm UTC

When Chef Christian Puglisi opened Copenhagen's restaurant Relæ in 2010, his first as head chef, it was quickly awarded a Michelin star and became known as one of the most sustainable restaurants in the world. He's since gone on to open three more restaurants in Copenhagen – Manfred's, Mirabelle, and Bæst, and each have followed…

The Marksman pub in East London has been around for over 150 years, exemplifying what a pub should be – cozy wood paneling, regulars that have been stopping in for decades, comforting food and quality local beer – English hospitality at it's finest. Chef Tom Harris took over the place with his co-founder and co-chef…

Chef Jessica Largey was born and raised in the agricultural town of Fillmore, California, located just an hour outside of Los Angeles, and it turns out that growing up in a small town surrounded by orange groves, backyard avocado trees, and little else, was the perfect environment for a young chef to learn how to…

Rosio Sanchez is a Mexican-American chef from Chicago who's now spent nearly a decade in Copenhagen. Soon after working her first job at New York's WD-50 with pastry chef Alex Stupak, she joined Rene Redzepi's team at Noma, eventually becoming head pastry chef there while in her 20s. After her time at NOMA, widely considered…

Your comprehensive live music resource for show listings, artist tracking, music news, photos, reviews and more.

Join JamBase

---

Never miss a show

Track your favorite bands and get show alerts for your area.

Share with friends

Share your show calendar with like-minded music fans.

Win concert tickets

Win VIP tickets to festivals and local shows, plus other prizes.

Do NOT follow this link or you will be banned from the site!